Get Involved
---
Students who get involved are more likely to find success in careers after college - and we know that is true in our program. The students who we see go on to successful EM careers are the same students we always saw around the halls, participating in field trips, research projects, and in the IAEM Student Chapter. So find something that interests you and sign up! It can go a long way.
Important Links
---
Request Your Certificate
---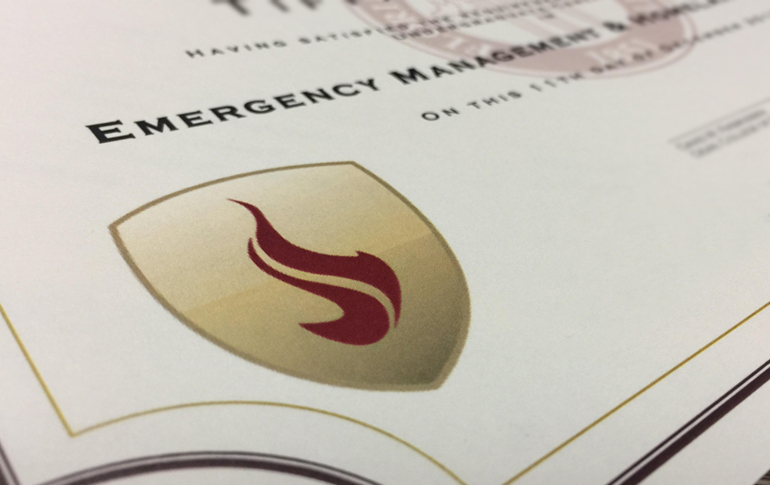 Each semester upon graduation, our department verifies which of our students has completed a certificate. This information is passed along to the Registrar, which then posts completed certificates to student transcripts. This process is done automatically on our students' behalf.
Students who have been accepted to our program and have completed all the appropriate coursework may request a physical copy of their certificate by completing this form. Our department will verify the completion of your coursework and mail the certificate to the address indicated. Successful completion of the courses is defined as a grade of C or higher (some courses may have higher grade requirements). Students who receive grades lower than a C in any course must repeat that course if they wish to have it count towards any of our department's certificates. Please speak to our advisor Chantelle Tuffigo for any questions about repeating classes.
Disaster Intelligence Analysis Laboratory (DIAL)
---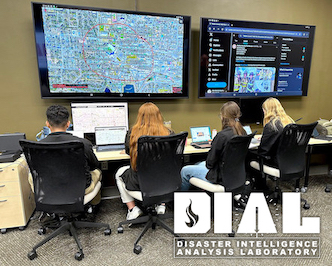 Student analysts in DIAL utilise Open-Source Intelligence (OSINT) techniques to gather intelligence and produce reports that can be used by stakeholders for decision making purposes. Operating on FSU's campus in the Bellamy building, the DIAL lab is set up to function as a fusion center with live monitoring of social media networks and other sources of OSINT. This combination of academic research and working with public safety officials offers students exclusive practical experience in the intelligence field. Students who would like to learn more about the opportunity to work in DIAL should contact Sierra Perna, our Student Outreach Coordinator.
If you would like to apply for an internship in DIAL, please complete the form below. A staff member will contact you after reviewing your application.
Professional Conference Opportunities
---
The EMHS Program has a presence at a variety of professional conferences throughout the year. We recruit students to attend these conference with us, which provides participants with incredible networking opportunities and insight into current issues in the world of emergency management and homeland security. Our Program attends the National Emergency Managers Association (NEMA) Forum twice a year, in March and October; the Florida Emergency Preparedness Association (FEPA) Forum every Janaury; the Governor's Hurricane Conference (GHC) every May; and the Intelligence and National Security Summit (INSS) once a year.
In general, recruitment for these events happens via class announcements in Canvas. Students who would like more information can contact Sierra Perna, our Student Outreach Coordinator.
IAEM Student Chapter
---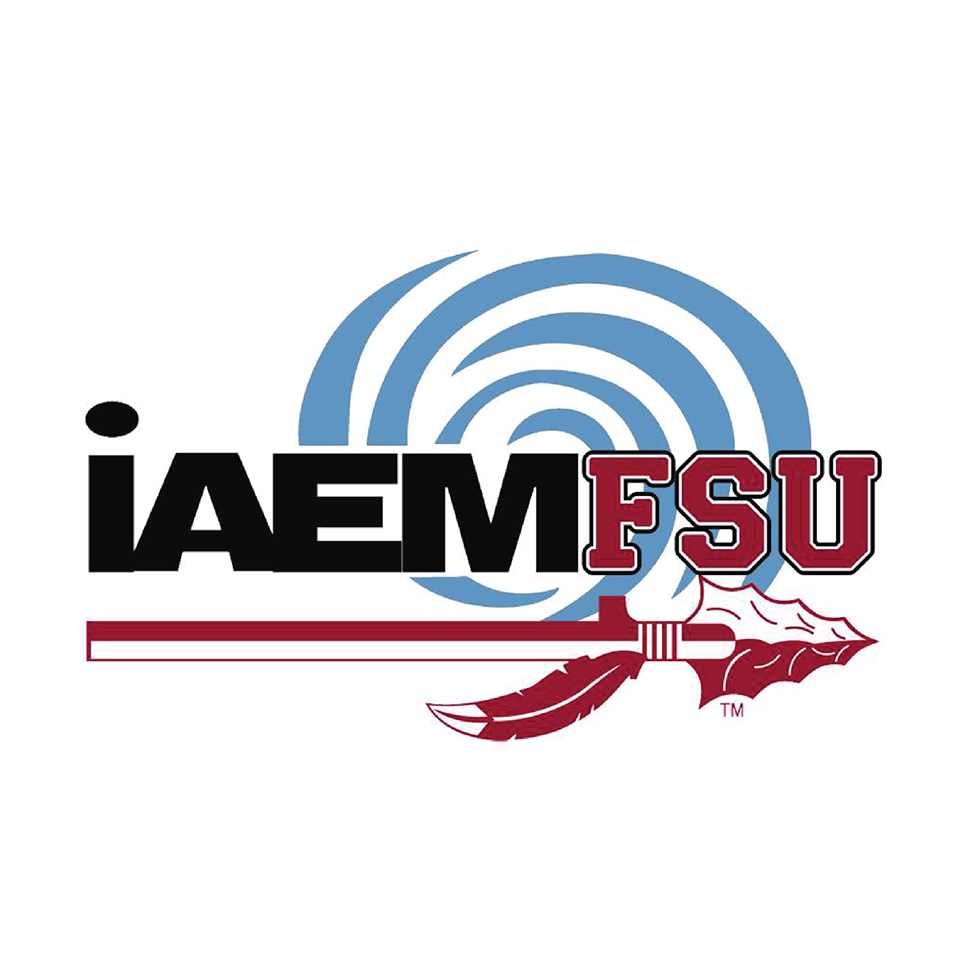 The mission of the International Association of Emergency Managers (IAEM) is to advance the profession by promoting the principles of emergency management; to serve its members by providing information, networking and professional development opportunities; and to advance the emergency management profession.
The Student Chapter of IAEM at FSU is an award-winning organization dedicated to providing new educational and networking opportunities for our students. If you would like to get involved, please visit the Chapter's Facebook Page.
---
The Student Disaster Corps (SDC) is intended to provide students with hands-on experience in all phases of emergency management while simultaneously supporting partner organizations with volunteers.
Current EMHS students interesting in volunteering with SDC should contact Dr. Audrey Heffron-Casserleigh at disastercorps@em.fsu.edu.
UAS Reservists
---
Are you interested in obtaining flight time in unmanned aircraft systems research? Do you have questions about applications of technology within the field? Join the UAS Reservists! The UAS Reservists work closely with the CDRP-EMHS UAS Team and have access to a number of opportunities as supporting members of the team, including regular season Fall NCAA football games. Interested students should complete the application linked below. A staff member will contact you after reviewing your application.
Students who would like more information can contact Laura Hart, our UAS Program Coordinator.