Malaika Samples, EdD
---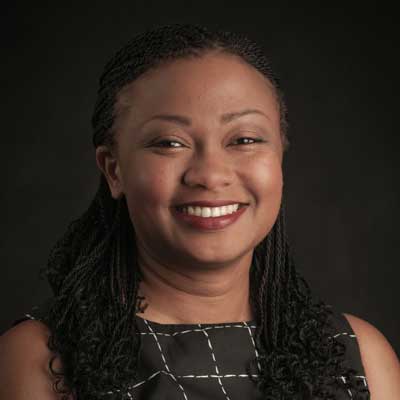 Program Coordinator | Adjunct
msamples@em.fsu.edu
850.644.9961
653 Bellamy
Dr. Malaika Samples is a Program Coordinator and Adjunct Instructor with the Emergency Management and Homeland Security (EMHS) program. She also serves as a Researcher with the Center for Disaster Risk Policy (CDRP). She has a master's in Public Administration and a doctorate in Educational Policy and Evaluation.
Interests
Her research interests and specialization within emergency management include the professionalization policy agendas of the higher education community, practitioner associations and governmental entities in emergency management with regards to education, training, and certification. In addition, she focuses on post-disaster repatriation, international NGOS, program evaluation, and the use of professional competencies to guide emergency management practice.
Classes Taught
Emergency Management Planning and Policy
Projects
Her dissertation research explores how the Federal Emergency Management Agency's (FEMA) evidence-based professional competencies are represented in emergency management academic programs.
Upcoming projects in 2018 include train-the-trainer instruction on community emergency response in the Global South.
Faculty and Staff