Student Disaster Corps (SDC)
---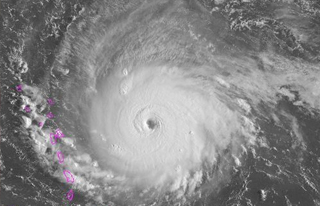 05 September 2017
The EMHS Program is seeking out current FSU EMHS students to participate in a new volunteer opportunity to assist the State of Florida Division of Emergency Management in its HurricaneIrma activation. This opportunity is known as the Student Disaster Corps (SDC).
Student volunteers will be asked to join DEM officials in the State Emergency Operations Center and assist in any ways necessary. If you are looking for real-world experience in emergency management, it really doesn't get any better than this.
If interested, please e-mail disastercorps@em.fsu.edu 
EMHS Internships with JIATFS
---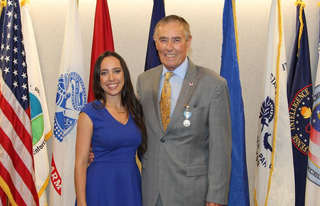 6 June 2017
The Emergency Management and Homeland Security (EMHS) program at Florida State University is excited to announce a unique internship opportunity with the U.S. Southern Command's Joint Interagency Task Force South (JIATFS) in Key West, Florida. A critical Department of Defense organization, JIATFS is a U.S. led joint, interagency and multinational task force that executes detection and monitoring of illicit trafficking across all domains, and facilitates international and interagency interdiction to enable the disrupting and dismantling of converging threat networks in support of national and hemispheric security. Florida State's EMHS program has solidified an agreement with the task force to embed a student intern within the command on a continuing basis throughout each academic year. Our first student intern, Ms. Kristina Le Blanc, arrived at the command on September 19, 2016, and will serve there through June of 2017. Kristina is working in the directorate for International Affairs, capitalizing on her diplomatic and Spanish language skills while facilitating visits and senior level meetings between the Latin American partners and U.S. officials. Students beginning their summer internships have just arrived in Key West, and are acclimating to their new positions within the command. EMHS is currently working on future additional internship opportunities at JIATFS for our students and is extremely enthusiastic for what is becoming a wonderful partnership between Florida State University and JIATFS. Students interested in internship opportunities should read about our Internship Program.
New Website
---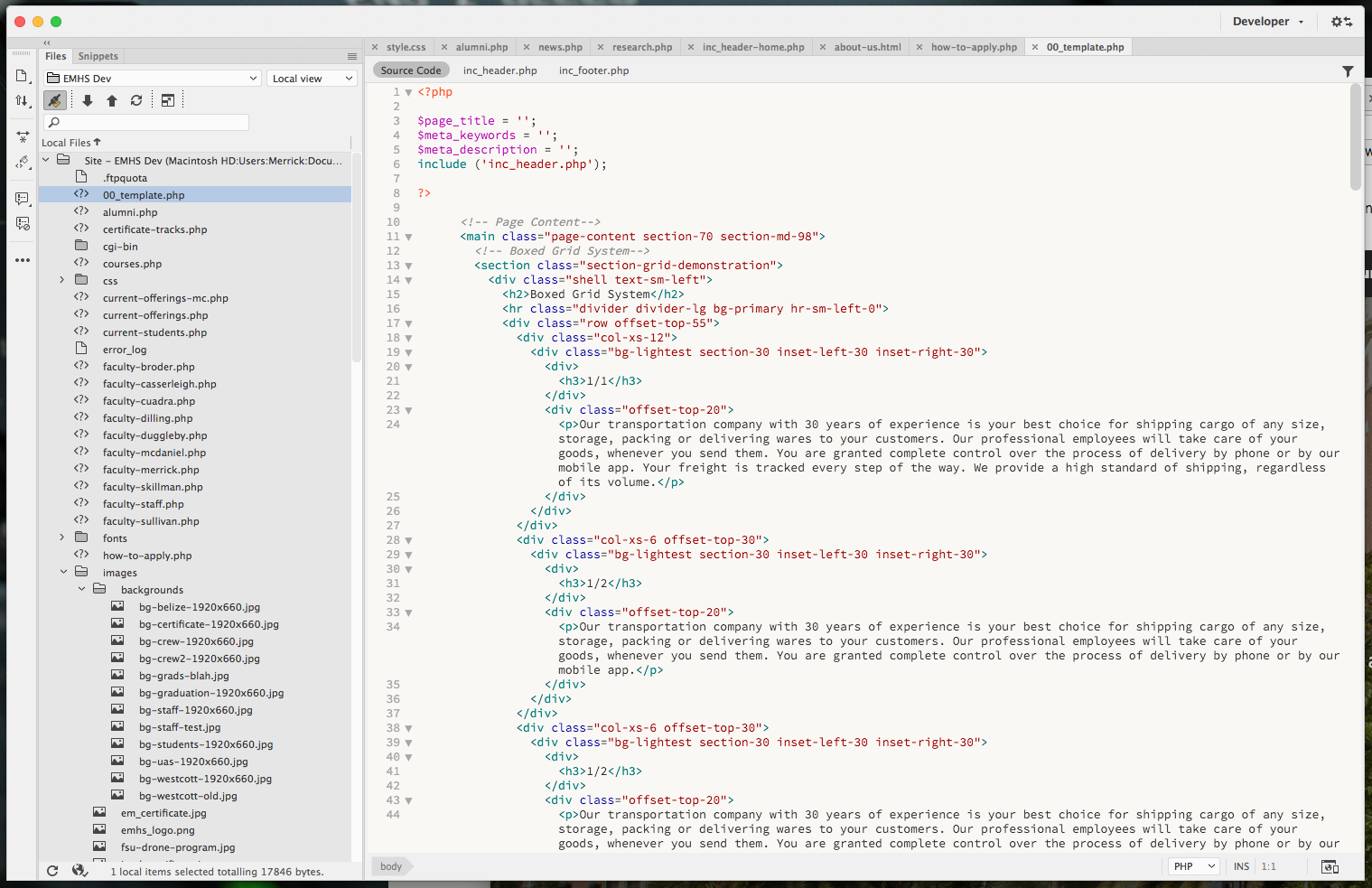 11 May 2017
Our primary web presence - em.fsu.edu - has gotten a new look and new content. Designed to work on a variety of devices, the new site looks and fucntions great on your laptop, your iPad, and your phone.
The new site is cleaner and easier to navigate, and help current and prospective students find the information they need to be successful.
As we continue to roll out new features, let us know what you like and what you don't. You can reach us at emcertinfo@em.feu.edu or via Facebook.
Dogs and Drones
---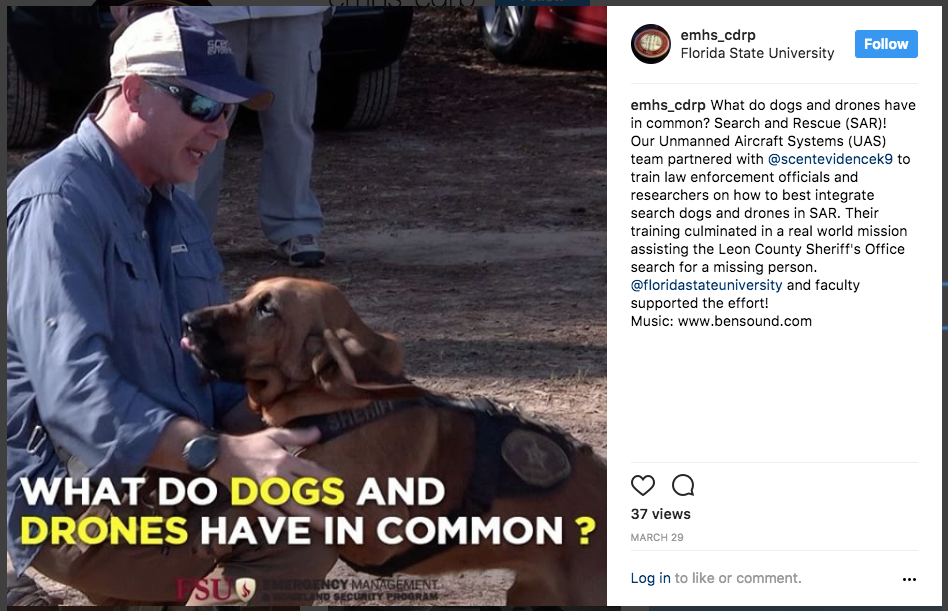 1 May 2017
This Spring, FSU EMHS worked with Scent Evidence K9 to conduct the second annual Canine and UAS search workshop. This unique event combined tracking and trailing canines from all over the southeast with small unmanned aircraft systems (sUAS) from EMHS's Disaster Incident Research Team to exercise and develop techniques for combining these tools.
Through training seminars, live tracking in the field, and workshops to develop tactics, EMHS and Scent Evidence delivered a valuable experience for teams. The training event culminated in a real-world search, working with the Leon County Sheriff's Office and the National Center for Missing and Exploited Children.
This program gave over a dozen EMHS students a taste of this unique skill - and again provided opportunities for students to Get More than a Degree.